I've been actively using Goodreads since 2009 and somehow I still haven't read most of the books I added to my to-read list back then. I can't even tell you why, either. I own most of them so it's not like they're unattainable and I've heard nothing but good things about them so it's not like they're not worth the effort. I always plan to stop reading new books and focus on the older ones but it never happens. I've done numerous spring book cleanings over the years and for some reason, I can't bring myself to remove these ones. I'm hoping this list (and you guys!) will hold me accountable.
Eragon by Christopher Paolini
Date added: June 17th, 2010

One boy. One dragon. A world of adventure.
When Eragon finds a polished blue stone in the forest, he thinks it is the lucky discovery of a poor farm boy; perhaps it will buy his family meat for the winter. But when the stone brings a dragon hatchling, Eragon realizes he has stumbled upon a legacy nearly as old as the Empire itself.

Overnight his simple life is shattered, and he is thrust into a perilous new world of destiny, magic, and power. With only an ancient sword and the advice of an old storyteller for guidance, Eragon and the fledgling dragon must navigate the dangerous terrain and dark enemies of an Empire ruled by a king whose evil knows no bounds.

Can Eragon take up the mantle of the legendary Dragon Riders? The fate of the Empire may rest in his hands.
14,000 Things To Be Happy About by Barbara Ann Kipfer
Date added: June 20th, 2010

Flannel sheets. Strawberry ice cream. Making faces at monkeys in the zoo. Dog dishes that say "Good Dog." Carolers singing around a Norwegian spruce. Sun burning off the morning fog. Cabanas. It's the little things that make life worth living, and they can be found by the dozens in this obsessive, quirky, and utterly captivating compendium with over 950,000 copies in print. A pure, unadulterated listing, it offers not a single explanation, aside, or footnote, but reading it is as irresistible as eating popcorn. Randomly selected and catalogued over the course of twenty years-and illustrated with joyous and jewel-like precision by the gifted artist Pierre Le-Tan-14,000 THINGS is Barbara Ann Kipfer's perfect antidote to the all-too-frequently-mentioned things we should be unhappy about.

It's a celebration of almost everything that's ever made us smile. And that itself is reason number 14,001.
The Fellowship of the Rings by J.R.R. Tolkien 
Date added: July 8th, 2010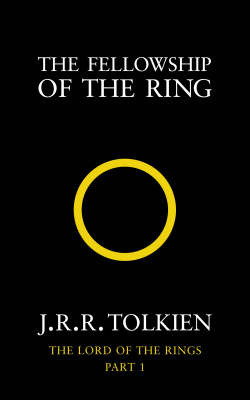 In a sleepy village in the Shire, a young hobbit is entrusted with an immense task. He must make a perilous journey across Middle-earth to the Cracks of Doom, there to destroy the Ruling Ring of Power – the only thing that prevents the Dark Lord's evil dominion.
To Kill A Mockingbird by Harper Lee
Date added: July 31st, 2010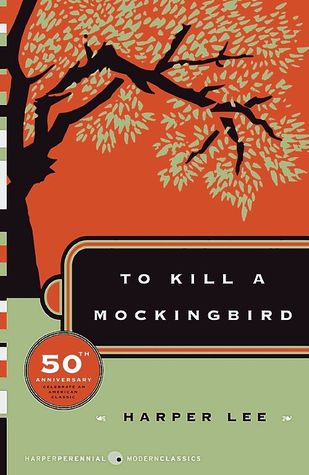 Compassionate, dramatic, and deeply moving, To Kill A Mockingbird takes readers to the roots of human behavior—to innocence and experience, kindness and cruelty, love and hatred, humor and pathos. Now with over 18 million copies in print and translated into forty languages, this regional story by a young Alabama woman claims universal appeal. Harper Lee always considered her book to be a simple love story. Today it is regarded as a masterpiece of American literature.
The Color of Magic by Terry Pratchett
Date added: August 24th, 2010

On a world supported on the back of a giant turtle (sex unknown), a gleeful, explosive, wickedly eccentric expedition sets out. There's an avaricious but inept wizard, a naive tourist whose luggage moves on hundreds of dear little legs, dragons who only exist if you believe in them, and of course THE EDGE of the planet…
This Is Your Brain On Music: The Science of a Human Obsession by Daniel J. Levitin
Date added: October 11th, 2010
This Is Your Brain on Music explores cultures in which singing is considered an essential human function, patients who have a rare disorder that prevents them from making sense of music, and scientists studying why two people may not have the same definition of pitch. At every turn, this provocative work unlocks deep secrets about how nature and nurture forge a uniquely human obsession.
The Bell Jar by Sylvia Plath
Date added: October 24th, 2010

Esther Greenwood is brilliant, beautiful, enormously talented, and successful, but slowly going under—maybe for the last time. In her acclaimed and enduring masterwork, Sylvia Plath brilliantly draws the reader into Esther's breakdown with such intensity that her insanity becomes palpably real, even rational—as accessible an experience as going to the movies. A deep penetration into the darkest and most harrowing corners of the human psyche, The Bell Jar is an extraordinary accomplishment and a haunting American classic.
Antony And Cleopatra by Adrian Goldsworthy
Date added: October 25th, 2010

The epic story of one of the most famous love affairs in history, by one of the world's leading ancient historians.
The Catcher in the Rye by J.D. Salinger
Date added: March 20th, 2011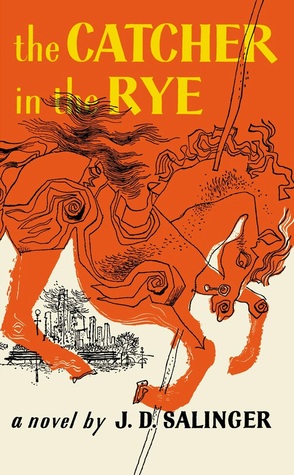 Since his debut in 1951 as The Catcher in the Rye, Holden Caulfield has been synonymous with "cynical adolescent." Holden narrates the story of a couple of days in his sixteen-year-old life, just after he's been expelled from prep school, in a slang that sounds edgy even today and keeps this novel on banned book lists. His constant wry observations about what he encounters, from teachers to phonies (the two of course are not mutually exclusive) capture the essence of the eternal teenage experience of alienation.
Eon: Dragoneye Reborn by Alison Goodman
Date added: March 22nd, 2011

Swordplay, dragon magic–and a hero with a desperate secret

Twelve-year-old Eon has been in training for years. His intensive study of Dragon Magic, based on East Asian astrology, involves two kinds of skills: sword-work and magical aptitude. He and his master hope that he will be chosen as a Dragoneye–an apprentice to one of the twelve energy dragons of good fortune.

But Eon has a dangerous secret. He is actually Eona, a sixteen-year-old girl who has been masquerading as a boy for the chance to become a Dragoneye. Females are forbidden to use Dragon Magic; if anyone discovers she has been hiding in plain sight, her death is assured.

When Eon's secret threatens to come to light, she and her allies are plunged into grave danger and a deadly struggle for the Imperial throne. Eon must find the strength and inner power to battle those who want to take her magic…and her life.
Have you read any of these?
Are they worth my time or should I finally take them off of my list?
Do you have any books that have been on your to-read list for far too long?