My goal, when I have a steady career and have younger people in my life, is to be the cool aunt who always gives awesome books as gifts. While gift cards are great, I'd prefer to pass on something that I loved and make the holidays a little more personal.
Of course, I believe that books in general are meant to be enjoyed by anyone and everyone. This list isn't solely for young readers. I'm only calling it that because these are books I loved at a young age and are ones I'd pass down.
Every single one of these books are ones I have purchased and read so many times that I've lost count. They're written by authors who also have other amazing novels. Not only would you be gifting one ticket to an exciting world, you'll be giving the reader an opportunity to find the sequels and other mind-blowing adventures.
The Thief Lord by Cornelia Funke

Welcome to the magical underworld of Venice, Italy. Here, hidden canals and crumbling rooftops shelters runaways and children with incredible secrets….

After escaping from their cruel aunt and uncle, orphans Prosper and Bo meet a mysterious boy who calls himself the "Thief Lord." Clever and charming, The Thief Lord leads a band of street children who enjoy making mischief. But the Thief Lord also has a dark secret. And suddenly Prosper and Bo find themselves on a fantastical journey to a forgotten place. What they discover there will change the course of their destiny… forever.
The Lightning Thief (Percy Jackson #1) by Rick Riordan

Percy Jackson is a good kid, but he can't seem to focus on his schoolwork or control his temper. And lately, being away at boarding school is only getting worse— Percy could have sworn his pre-algebra teacher turned into a monster and tried to kill him.

When Percy's mom finds out, she knows it's time that he knew the truth about where he came from, and that he go to the one place he'll be safe. She sends Percy to Camp Half Blood, a summer camp for demigods (on Long Island), where he learns that the father he never knew is Poseidon, God of the Sea.

Soon a mystery unfolds and together with his friends— one a satyr and the other the demigod daughter of Athena— Percy sets out on a quest across the United States to reach the gates of the Underworld (located in a recording studio in Hollywood) and prevent a catastrophic war between the gods.
Heist Society (Heist Society #1) by Ally Carter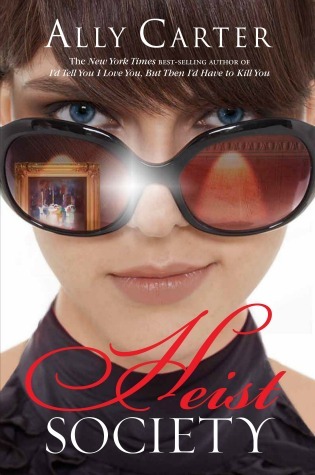 When Katarina Bishop was three, her parents took her on a trip to the Louvre…to case it. For her seventh birthday, Katarina and her Uncle Eddie traveled to Austria…to steal the crown jewels. When Kat turned fifteen, she planned a con of her own—scamming her way into the best boarding school in the country, determined to leave the family business behind. Unfortunately, leaving "the life" for a normal life proves harder than she'd expected.

Soon, Kat's friend and former co-conspirator, Hale, appears out of nowhere to bring Kat back into the world she tried so hard to escape. But he has a good reason: a powerful mobster has been robbed of his priceless art collection and wants to retrieve it. Only a master thief could have pulled this job, and Kat's father isn't just on the suspect list, he is the list. Caught between Interpol and a far more deadly enemy, Kat's dad needs her help.

For Kat, there is only one solution: track down the paintings and steal them back. So what if it's a spectacularly impossible job? She's got two weeks, a teenage crew, and hopefully just enough talent to pull off the biggest heist in her family's history–and, with any luck, steal her life back along the way.
The Outsiders by SE Hinton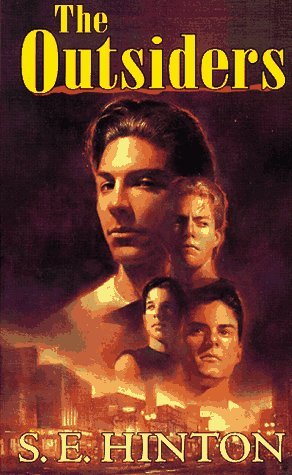 According to Ponyboy, there are two kinds of people in the world: greasers and socs. A soc (short for "social") has money, can get away with just about anything, and has an attitude longer than a limousine. A greaser, on the other hand, always lives on the outside and needs to watch his back.

Ponyboy is a greaser, and he's always been proud of it, even willing to rumble against a gang of socs for the sake of his fellow greasers–until one terrible night when his friend Johnny kills a soc. The murder gets under Ponyboy's skin, causing his bifurcated world to crumble and teaching him that pain feels the same whether a soc or a greaser.
Beyond the Deepwoods (The Edge Chronicles: The Twig Saga #1) by Paul Stewart and Chris Riddell

Abandoned at birth in the perilous Deepwoods, Twig Verginix is brought up by a family of woodtrolls. One cold night, Twig does what no woodtroll has ever done before – he strays from the path.

So begins a heart-stopping adventure that will take Twig through a nightmare world of fearsome goblins, bloodthirsty beasts and flesh-eating trees. Can he discover the truth about his past?

The Charm Bracelet (Fairy Realm #1) by Emily Yodda

Enter the Realm of Magic…

When Jessie visits her grandmother at beautiful Blue Moon, she discovers an amazing secret, and enters the Realm for the first time.

Fairies, elves, tiny horses, and all kinds of magical beings live in the Realm. A noble Queen in a great golden palace rules them all. A high hedge keeps out dangerous creatures.

But the Realm is in terrible danger. Jessie must outwit an evil enemy and save the land before it is destroyed forever.
**All images and excerpts are from Goodreads
Of course, there's also Harry Potter and The Hobbit if their parents/guardians haven't introduced them to those amazing adventures as well!
Which books would you choose to give to somebody younger?