I can't believe we're already in the last month of the year. The good news with this is that we're so close to new books that we've been waiting for forever! Here are a few that I've not-so-patiently been counting down since they were announced:

Carve the Mark by Veronica Roth
Released January 17
I absolutely loved Divergent. The sequels didn't live up to my expectations but I still admire Roth's writing and that's why I'm excited for her new novel!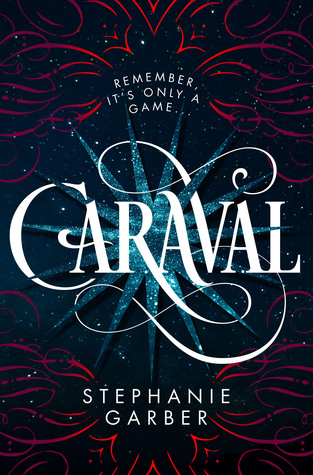 Caraval by Stephanie Garber
Released January 31
This sounds like such a refreshing idea and I really hope that I won't be disappointed!

Always and Forever, Lara Jean (To All the Boys I've Loved Before #3) by Jenny Han
Released April 4
I'm actually pretty surprised that Han is releasing a third book in this series! I can't remember what happened so I'm definitely due for a re-read but I don't think I was satisfied with the ending, so this is such good news!

Lord of Shadows (The Dark Artifices #2) by Cassandra Clare
Released May 23
I've loved Cassandra Clare since I started reading The Mortal Instruments series in middle school. While I don't necessarily agree with everything she does/is doing, I'm going to continue to read what she puts out. I'm hooked.

Untitled (The Shaw Confessions #1) by Michelle Hodkin
Released TBA
The last time I looked at the Goodreads page for this book there was no synopsis. Now there is and I'm feeling a whole lot of !!!!!!!!!!!! and ?????????????. I love, love, love Hodkin's other series and I'm probably going to read everything she ever writes.
Of course, there's a TON of sequels being released that I'm excited about even though I haven't had a chance to start the series yet.
These are also all books by authors I already love, with the exception of Caraval. I'm sure 2017 will be full of debut authors but I haven't discovered any others that I'm dying to read (I really haven't looked because my TBR pile is massive and I'm overwhelmed as it is)!
What books are you eager to read in 2017?