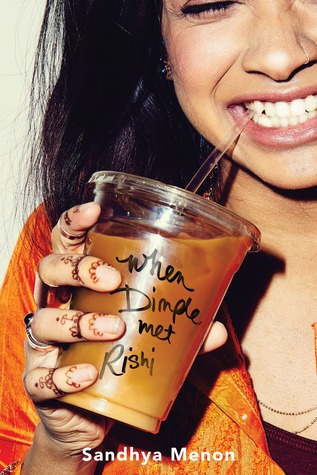 The rom-com that everyone's talking about! Eleanor & Park meets Bollywood in this hilarious and heartfelt novel about two Indian-American teens whose parents conspire to arrange their marriage.

Dimple Shah has it all figured out. With graduation behind her, she's more than ready for a break from her family, from Mamma's inexplicable obsession with her finding the "Ideal Indian Husband." Ugh. Dimple knows they must respect her principles on some level, though. If they truly believed she needed a husband right now, they wouldn't have paid for her to attend a summer program for aspiring web developers…right?

Rishi Patel is a hopeless romantic. So when his parents tell him that his future wife will be attending the same summer program as him—wherein he'll have to woo her—he's totally on board. Because as silly as it sounds to most people in his life, Rishi wants to be arranged, believes in the power of tradition, stability, and being a part of something much bigger than himself.

The Shahs and Patels didn't mean to start turning the wheels on this "suggested arrangement" so early in their children's lives, but when they noticed them both gravitate toward the same summer program, they figured, Why not?

Dimple and Rishi may think they have each other figured out. But when opposites clash, love works hard to prove itself in the most unexpected ways.

– blurb from Goodreads
This was one of my most anticipated releases this year and I was not let down.
When Dimple Met Rishi was so beautiful and so real. Menon captured all of the characters accurately, despite how different they all were. The strong and traditional family dynamic was captured exquisitely and harnessed all of the hope and anxiety I could only imagine a person in their situations would go through.
Sex shows up in this novel (as it usually does in YA/NA) but the way it was handled was so refreshing. It didn't change the plot or the characters and it wasn't made out to be a HUGE deal. A lot of times authors put too much stress on how life changing sex is. While I personally think it's important to have some sort of an attachment to the person you're engaging with, it really isn't a big deal. People do it. Others don't do it. As long as it's safe and consensual, what's the problem? It really doesn't change anything. Society's view on sexuality and virginity is baffling to me BUT that's a whole other conversation.
The amount of representation in this book was honestly so magical and I learned so much. There will be people around the world that will find someone that looks like them in a good story. It's so important that there's diversity everywhere and I'm so excited that more and more relevant books are not only being published but being bought and adored.
Dimple and Rishi, and every other character that showed up, are now beloved to me. They were accurate representations of not only teenagers, but teenagers struggling with their identities and futures. I love the world Menon weaved and I can't wait to see what she comes up with next.